Small businesses the world over are always finding ways to bring in more foot traffic to their brick-and-mortar stores. With the advent of location-based mobile advertising, small-to-medium businesses (SMBs) are now able to target potential customers who are within arms reach of their store accurately.
If you are an SMB in Malaysia, and you've been struggling with your return on ad spend (ROAS) for your business, you need to start running location-based mobile advertising as soon as possible. Consider partnering with an experienced app development company malaysia to create a mobile app tailored to your business needs. Understanding the app development cost is crucial in this process.
According to a report by GlobeNewswire, "the global location based advertising market forecast to reach $163.5 Billion by 2026, rising at a CAGR of 18.5% Between 2020 and 2026.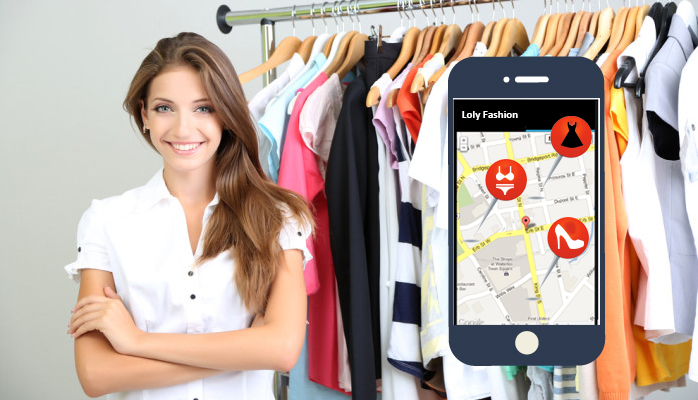 To be able to tap fully into the LBA market and make it work for your business, you have to focus on three key elements.
Accurate, first-party location data
Deep knowledge of your consumer behavior
Compelling creatives
Additional Resources:
– Rich Media Ad Examples & Ideas
– How to Create HTML5 Animated Ads
– What is Online-to-Offline (O2O) Marketing?
What exactly is location-based advertising and why is it so effective?
Location Based Advertising (LBA) allows you to vary your marketing message based on where your target consumers are geographically. Location-based services (LBS) allow you to tailor messages to any number of scenarios. For instance, retail locations, weather, vicinity of friends, and transport routes.
By knowing where your consumers are and how they usually behave, you can tap into their habits and also encourage them with offers and messages that make sense to them, which relate to their location.
It will be the most personal form of mobile advertising. You just need to use it correctly to achieve exceptional results.
To explain the effectiveness of targeted marketing with the right data, let's consider the following simplified scenarios.
Scenario 1:

Imagine a tourist is walking through a shopping district while she is on a holiday. She is browsing on her phone, and sees an ad for 30% off lady's handbags from your boutique. She hits the get location on the rich media ad. Your boutique shows 500 meters away from her and she uses the directions to get to your store.

Scenario 2:

It is near lunch time and someone is browsing his mobile device. He sees an ad from your restaurant less than 500 meters away from his office, with today's special set lunch and a free dessert coupon. Your restaurant has set up a contextually targeted ad, geo-fenced within a 1 km radius around the business center with offices. There is a "Call Now " button on the ad and he makes a call directly to book a table.
These scenarios clearly show you how effective your ads can be if you focus on the key factors, target audience and hyper-local data. Mobile location-based marketing is effective because it is personalized, it reaches your audience timely, and it is very targeted.
Types and examples of location targeting advertising techniques (Geolocation Marketing)
Geolocation marketing is a complex system. They require many parameters, and you need to leverage different information for reaching your target group efficiently. Some of the practices used are:
Hyper-Contextual Targeting
Hyper-contextual and location-targeted ads use data meaningfully to provide an exceptional experience to its target group. It uses hyper-local data to deliver contextual messages that are meaningful to the audience. This method is usually used to drive purchase intent.
For instance, crime in a certain suburb has risen recently and there have been cases of burglary reported. A home security installer can set up an ad which depicts a burglar trying to break into a house. The ad is pushed to a targeted audience within a 5 mile radius. For full impact, the banner ad will only be shown during the evenings.
The installer can set up a "Tap-to-Call function in the ad and can receive calls in the evening. This campaign uses hyper-contextual and location-based targeting to increase conversion rates.
Geotargeting
Geotargeting has been around since 2010. It can be deemed as the origin of location-based mobile advertising. It uses real-time location data supplied by the mobile provider such as IP address. With this, you can display advertisements to a possible customer who is close to a particular geolocation based on their IP address.
However, geotargeting using IP addresses aren't very precise. It is best to use this form of targeting to target a larger area such as a town, city or state.
When your target audience, i.e. coffee lover, is in the town of your cafe, you can remind them that you offer coffee and it's just around the corner. This type of ad can bring them to your store and make a purchase. You can even push the ad out 1 or 2 hours before office hour starts (hyper-contextual). For effect, you will need to have a better understanding of your target audience behavior, i.e. loves to drink coffee.
Place-Based Targeting
Place-based mobile advertisements use a certain area or location during a specific timeframe. Think of targeting sports-related ads during a football match in the area of a stadium for instance.
During a movie screening or a football game at the stadium, you can offer special giveaways to the fans. Couple with technology like iBeacons (a device that communicates with iPhones through Bluetooth for location services), you can determine the specific timeframe your target audience receives your ad content, which is when they enter the area. Once they check-in at the game or movie, they can receive special code or coupon to claim your offerings.
Geofencing
Also known as "radius targeting" this form of advertising is predominantly used to target people within a predefined radius around your store. It is considered as a very effective technique to capture the audience in real-time and increase the chances of footfall and conversions in a store. 
Geofencing allows you to target users within a predefined area based on latitude and longitude information. It's like a virtual "fence" is created within a certain radius to target users around your store for example. Usually, it's used to drive foot traffic to your store within a shopping mall.
You may have many competitors within a shopping mall. Putting a geofencing ad out to your target audience may be the right move to drive more people to your store. You can create a targeted ad with a 500-metre geofence strategy with rich creative or offerings to attract them to your store. Make the message relevant, for instance, it's almost lunch time, and you give out 10% offer for your time-limited lunch set offering.
Geo Conquesting
Geo conquesting is a targeting strategy that reaches out to and engages target users when they are physically in or around your competitors' store. It is a relatively new geo-precise marketing tactic that is used to create loyalists by driving their competitors' customer to their store.
Geo-conquest has been reportedly used by and most beneficial to sectors like financial services/insurance, telecommunication, and restaurant. By leveraging users current location, and external location cues like time and users state of mind, you can create a highly relevant and impactful ad content to achieve significant engagement level to convert competitors' customers to yours.
Beacon Marketing
Beacon is a small physical object that can receive location data of nearby devices via Bluetooth. It covers the narrowest area among al the location targeting methods, but it can be used in places where there isn't good cell reception. As beacons are tiny, you can place them anywhere, so they can provide a lot of flexibility in the case of proximity marketing.
Beacon Marketing doesn't allow you to market to a broad audience. However, it can be useful if most of your customers are local and close to you.
In addition to its limited reach, one of the other significant disadvantages is that your customer's Bluetooth needs to be on all the time.
Weather Targeting
The weather has a big influence on how people act, and also their buying behaviors. For example, more customers visit a restaurant when it's sunny, while there is an increasing demand for home deliveries during the rain.
Weather targeting means creating ads depending on the location and the real-time climatic conditions of a place. With this technique, we can tailor our advertisements depending on the weather, and also know the lines of products that have the best chances of selling in a place.
The weather is the second biggest influence on customer behavior after the state of the economy [source: brc.org.uk].
For example, a clothing brand can advertise jackets in places that are cold and raincoats in locations where it is pouring.
Behaviour Targeting
This technique of targeting is based on the mobile user's geographic location and their linking it to their behavioural patterns. If, for example, you are a frequent visitor to a coffee shop, the information on your purchase behaviour can be used by industries like cafes, restaurants etc in order to send you relevant ad messages. 
Since the messages are highly meaningful and created using personalised behaviour information of users, the likelihood of them turning into conversions is much higher. 
Certain brands also use this relevant information to target their competitors customers. Say for example, you, as a cafe owner have behaviour information about the customers that frequent a coffee shop in the vicinity. You can specifically target these groups with alluring discount ads that draw them to your shop instead of the competitor's. 
More trends in location based advertising
Various new technologies have emerged in the field of LBA that allow marketers to go beyond the traditional scope:
Augmented Location
This technique allows marketers to create real time experiences based on their location. A good example of this is the online game "Pokemon Go" app. It works by tracking the user's location and also uses the camera function of the smartphone to provide a real time gaming experience. 
Proximity marketing
The technique uses beacons and bluetooth to share information with users through targeted messages. Brands like Apple, iBeacon, etc have been coming up with various interesting developments in this technology. 
Hyperlocal marketing
Hyperlocal marketing uses location data along with other personalised information to enhance customer engagement. Hyperlocal campaigns are specifically used when catering to niche consumers which means a smaller number of audience in a specified location. 
The technique helps to create more personalised campaigns that are easy to measure.
Additional Resources:
– Rich Media Ad Examples & Ideas
– What is a Mobile Ad Server & Why Would You Need It
– How to Create HTML5 Animated Ads
Why should you start using location-based mobile advertising?
Costs for mobile ads are still relatively low compared to other traditional advertising media (source: eMarketer)With more companies heavily competing with small businesses, hyper-local mobile advertising is your chance to offer your prospects added value that will win them over.
66% of marketers believe location-based advertising is the "most exciting" mobile opportunity for 2016 (source: Internet Advertising Bureau(IAB)
With 59% of people in the UK being smartphone users 60% of those are completing online purchases on their mobile device (source: xAd's latest Mobile Path to Purchase Report)
"Location" has become a huge part of our daily life. We check-in to restaurants on Facebook; share location with friends on WhatsApp; tag photos to show where we have visited on Instagram; hail a nearby taxi on Uber and we even use location-aware apps like GasBuddy to find the nearest gas station.
How to start running your mobile ad targeting campaign?
1. Media buying process for location marketing services
You can show your ads to your targeted audience whenever they are surfing the net or using a mobile app on their phone. However, to do so, you will need to use a solution to buy the ad space and do proper location-based targeting for your ad to be displayed appropriately. This process is called "media buying" and these days, you can use a DSP (Demand Side Platform) to do media buying and proper targeting.
There are self-serve DSPs where you can do-it-yourself, and there are those who will manage campaigns for you. Usually, the ones with managed services will require a minimum ad spending per campaign and they can be more expensive. As for the self-serve DSPs, you can start from as little as $100 but, you will need to learn how to do everything by yourself.
If you appoint an ad agency to help, they will work directly with the DSPs or other ad networks to buy the media for you. Most agencies will build the ads, buy media, and optimize the ad campaigns for a fee. They will combine technologies from various vendors to make sure your ad campaign is profitable.
Tip: Do not be impressed by the number of impressions the ad agency can get you. The most important metric is the results from the campaign as impressions without any sales or leads mean nothing. Most agencies will use the CTR (click-through rate) metric as a success yardstick. It just merely means that your audience viewed your ad and went to your mobile website as a result of the views. If the ad viewer does not take any actions like visit your store or call in for reservation or inquiry, it means that you have not gotten the correct results from your advertising budget.
2. Mobile campaign planning for location targeted ads
Before the media buying, you need to plan your campaign well. You may want to check this guide to get started: The Ultimate Guide to Planning a Mobile Ad Campaign.
On top of that, you must ensure that you are fully leveraging the technology and data for your location-based strategy. Ask yourself these questions when planning your mobile ad targeting strategy.
How do I optimize the unique characteristics of mobile advertising, i.e. contextual, prompt, in time, personalized, concise?
How will my customers benefit from mobile marketing?
What type of mobile technologies should I use and why?
How do I enrich the banner ad format and content?
Will consumers like the way I present my brand or product?
Is the ad disruptive to the user's experience?
Can the viewer of the ad take instant actions from the ad? i.e. Click-to-call, download a coupon, etc.
How to set up metrics for evaluation?
Can I link the ad to Google My Business (GMB) asset?
Speaking of measurements, the usual metrics for ads are insufficient, for instance, reach, clicks, click ratio, and cost per click. It is more important to look at the quality of consumer engagement and conversions to leads, foot-traffic or sales.
The advantages of mobile as a platform is its ability to provide exact information at any time and any place, prompt and immediate feedback. You should fully leverage on these.
You will also need to track all actions taken by viewers of the ad. For example, claiming coupons, calling directly after viewing the ad, or even in-store visitation using map directions from within the ad.
Here are some suggestions to how you can use location targeting to reach your audience.
Look for the place where your target audience will be at a specific time with specific needs you are offering
Define the radius around your store during a particular time, as explained in Scenario 2 above
Bid on ads with better locations (check with your DSPs on your options during media buying)
For paid search ads, use location-centric keywords like "cafe near gym", "car rental at LAX"
By understanding your target audience then matching up with their demographics, where they work and live will help you identify similar target audience you can approach
Get the search history of your target audience to design targeted message for reaching out to your audience meaningfully
Combine these with your marketing objectives and explore how to unlock its potential to drive higher purchase intent, foot-traffic, in-store visitation, and higher sales.
If you can anticipate the context of your ad viewers at that particular time and location, you can show the appropriate promos to gain better results.
Focus on content, added value and leveraging on technologies. Employ these successfully and you will get great returns.
Tip: You can use an Online-to-Offline (O2O) platform that can be an extension of your campaign. This platform can help you track, manage and attribute all your different marketing channels that drive foot traffic to your retail outlet.
3. Planning and production of banner creatives
To get the most result from your campaign, the banner design and features play a major role. With static image banners, users are not able to take any actions instantly. However, with today's technology, you are able to use interactive rich media banners to capture those "spur-of-the-moment" decisions from users.
For instance, viewers of your ads can take actionable actions within the ads such as:
Easy-to-claim coupons when your target client walks into your store
Map technologies to identify users specific location with "get direction" feature to guide them to your store
Simple tap-to-call function to enable them to make reservations
Weather targeting services which detect users current weather condition and delivers varying targeted messages
Many rich media vendors in the market offer excellent creative services. You just need to find one that can deliver what you need for your business.
If you get an agency to build a rich media ad from scratch, it can be expensive and cost you thousands of dollars. However, there are companies which have ready templates that can give the necessary features for a few hundred dollars. Some companies will include the rich media ad into a packaged plan if you also engage them to buy media and manage the campaign for you.
Additional Resources:
– Rich Media Ad Examples & Ideas
– What is a Mobile Ad Server & Why Would You Need It
– How to Create HTML5 Animated Ads
– SEO Case Studies & Success Stories
4. Manage, track, and optimize your campaign
After getting your creatives ready, you will need to have proper operations in place to manage your campaign, so it is executed timely and more efficiently. Targeting mobile ads execution is different from your typical ad campaigns. There are chains of steps to be taken to reach your end goals. Thus, it is vital to ensure smooth operations for maximum impact.
Ensure you place proper tracking to collect data as per your metrics plan. The reports and insights should tell you whether your mobile targeting campaign meets the objectives. Make sure that all actions taken as a result of viewing the ad can be tracked and attributed to the campaign. For example, how many customers call to book a table from the ad, or download/claim a coupon, etc.
Additionally, the data should also be the source of insights to your target group behavior. Use that for your future campaigns or to further optimize your campaign.
Tips on dealing with ad agencies
There are ad agencies that will help manage end-to-end location-based mobile ad campaigns for you. Nowadays, it is not that expensive, and plans can start from $100 per month up to thousands. You just need to pick a company that suits your budget.
However, do not be tricked by the amount of guarantees of ad views. Some agencies will guarantee a certain amount of people who will view your ad in a month. This does not do any good if you get lots of people viewing your ads but no one visits your shop or buy anything from you. It is the end results that count: sales and leads, not ad views!
Agencies should be able to provide you with reports and tracking of the number of leads, calls, bookings, that comes from the ad campaign. Then you can ascertain if the campaign is worth your budget to scale up or stop entirely.
Always consider the estimated "Lifetime value (LTV)" of a customer versus your ad spend. For example, if you are a hair salon and an average customer pays $20 per hair treatment per month, and stays with you for about 1 year, the LTV of the customer is $240. If your $500 per month mobile ad campaign brings you 10 new customers, the campaign has generated about $2400 of potential revenues. It is then considered a very profitable campaign and you can scale up your ad budget with the agency.
Who Should Run Location-Targeted Advertising & How?
Any brick and mortar businesses that aim to increase sales should use location-based mobile ads to drive visitation to their stores. Even professionals or service-related practices like dentists, masseurs, financial consultants, fitters, plumbers, etc can grow their businesses if done correctly.
Most service-related professions such as pool-cleaners, painters, cleaners, etc work within a certain locality and hyperlocal mobile advertising medium will definitely benefit them.
Here are some examples of verticals that should run location targeted ads.
Note: If you have an ad blocker installed, you may not be able to view the ad examples below. To engage with the ads, please whitelist www.mobileads.com in your ad blocker.
Car Dealerships
Say you are a car dealership offering a particular type of cars, like Rodeo Ford, which is specifically targeted at males within the age group of 30 to 45. You should display your ad targeting those within this group that has the intent to buy what you are offering. Add a store locator or a quick tap-to-call feature, and you will not just increase the likeliness of these people clicking on your ads. You are also helping them get to your store easily, or even call to inquire or book an appointment with your Sales.
Tip: There are boutique agencies or platforms specially for auto dealership and car sales marketing. You should definitely consider working with a team who are experts in this niche.
Restaurants
It's almost time for lunch and your store, e.g. The Manhattan Fish Market, is just next door to a university campus. You want to drive as many people from the building over to your restaurant. So you decided to create a special student promo ads. Right on the dot of 1 hour or 30 minutes before the promo starts, your ad is pushed out to these targeted group within the vicinity of your store (place-based targeting). On your ad, you offer the promo coupon that's easy for them to redeem. As the students leave the class and are browsing on their mobile for lunch location, they see your ad. This increases your chances in drawing them to your restaurant because now they don't have to mull over where to eat.
Gyms
You've just started running a gym in the neighborhood with one other competitor. As you are new in the market, you planned to run a hyper-targeted ad to pull in more sign-ups. To ensure that the ad brings results, you can hyper-target your competitor's audience with geo-conquesting. This means your target audience will see your ad when they are physically in your competitor's area. Couple that with a special promo and easy sign-up form, you give your target audience a quick means to switch over.
Property Agents
Property developers can push engaging ads to your target audience when they are in the vicinity of your property or housing project. You can use rich media components like a map to guide them to your show gallery or a tap-to-call for them to make viewing appointments. For property agents, you can consider the geo-aware targeting to help your target audience discover your properties. When users are house hunting, your ad will be exceptionally helpful to allow them to call for more info or make an appointment to view the property.
These are just some examples. The possibilities are endless. There are many creative hyper-targeted marketing you can do for your brick-and-mortar or location-based business. Others are like coffee shops, workshops, events, bookstores, retail stores in a mall, beauty parlors, and the list goes on. To run an effective location-based marketing for your business, the most vital step to take before deciding on the targeting tactics is your marketing key objective. Watch out for our follow up articles on location target advertising tactics for specific vertical.
Location-Based Marketing Examples
Let us look at some of the best real-world implementations of location-based marketing.
Coca Cola
Coca Cola conducted a beacon trail in cinemas in Norway in 2015. It was more of a study since the company wanted to know how well "proximity marketing" could do to sell products.
According to the offer, everyone who had the VG app (a publisher app popular in the country) could redeem a free coca-cola on the counter when they walked into a CAPA cinema.
These were the results: 24% of the people with the VG app clicked on the offer, and 50% of people with the app collected their free coke at the cinema. Furthermore, 60% of the people who got free Coca Cola would later open the VG app later and get a free cinema ticket.
This was an experimental promotion. Coca Cola didn't really want to make a monetary profit from it. Rather, they found and proved that using beacons and location-based marketing will indeed, increase how much people interact with the brand.
Van Leeuwen
Van Leeuwen is a local ice cream brand in New York and Brooklyn in the United States of America. They have an interesting approach to geotargeting advertisement, using a clever way to know the location of their customers.
Since 2014, Van Leeuwen has been providing online payment support via PayPal. The brand also uses PayPal to track the location of its customers. Every time the company knows that its customers are near to the store premises, they send out messages with lucrative deals. As of now, more than 5% of its sales happen through mobile advertising [source: adweek.com].
The thing with Van Leeuwen is that they aren't even a multimillion brand with a lot of investment capabilities. Furthermore, their product is not very unique and is only available locally. Irrespective of that, they made excellent use of every little resource they had to find customers nearby and entice them with great deals.
No Kid Hungry
No Kid Hungry is an organization that aims to end child hunger in America. In 2019, they partnered with four restaurants, using geolocation advertisements to drive funds. People visiting restaurants, including Habit Burger, On the Border, Jack in the Box, and Qdoba would be shown ads on their phones regarding the campaign.
The ads requested people to dine and donate for the cause. The donors would get special offers from the restaurant they were eating in.
The use of location targeting resulted in 129,000 people visiting the partnering restaurants, and more than $1 million was raised for the cause [source: groundtruth.com].
Topshop
Topshop was the only high street clothing brand to show at London Fashion Week in 2015. By the way, London Fashion Week is the most popular closed-door fashion event held in the UK.
To sell their products, Topshop created custom billboards in major cities around the UK. All the billboards were at a 10-minute walking distance from the company's store in the area. During that time, the brand had also created various hashtags across the web to research which of the products that people saw in the London Fashion week were becoming popular.
They made all types of popular clothes available for purchase in their stores and also online, informing people through their billboards. During the campaign, the company reported that the sale of their featured products increased by 75%.
Conclusion
Location-based mobile advertising has been working wonders for many businesses. It has helped drive traffics to their stores and increased their conversions. However, to get good results, the targeting tactics will require a lot of work. Oftentimes, you will not get it right the first time. You may get unsatisfactory results; may not know what to do next or are unable to justify the ad spend to your stakeholders.
Do not be let off by this. The primary reason this is happening is all in its planning and execution. Once you get it right, location-based mobile advertising can be one of the most compelling strategies to drive purchase and increase store visits, which translates to more sales for your business.
If you are feeling overwhelmed by the bulk of work to get started, check out one of the best mobile advertising platform and feel free to drop us an email at [email protected].
Share with us your success stories, experiences or ideas on mobile targeting strategies below, if you have done hyperlocal marketing for your business in the past.
Related Sources to Read:
–When to Consider Mobile App Development for Your Business
–Why Mobile Apps Are Important for Your Business
–Factors to Consider When Hiring a Mobile App Development Company
–Mobile App Development Cost Estimate in Malaysia
Looking for a top-notch Mobile App Developer Malaysia? Your search ends here! Contact us now to bring your app idea to life with expert developers.
Additional Resources:
– Rich Media Ad Examples & Ideas
– What is a Mobile Ad Server & Why Would You Need It
– How to Create HTML5 Animated Ads
– Online-to-Offline (O2O) Strategies to Grow your Retail Business
– O2O Commerce: The Challenges of an Online-to_Offline Business
– How to Choose an SEO company for SMBs
–When to Consider Mobile App Development for Your Business
–Why Mobile Apps Are Important for Your Business
–Factors to Consider When Hiring a Mobile App Development Company